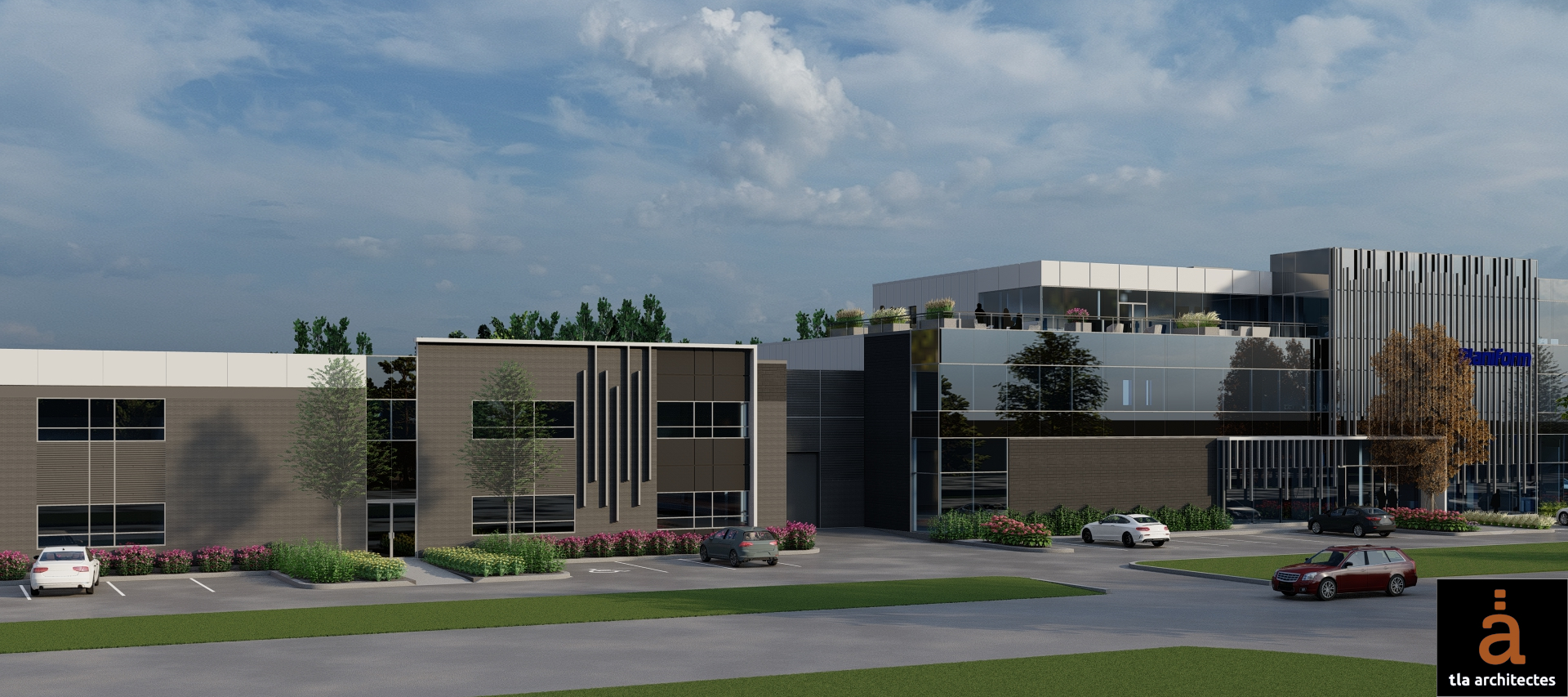 Planiform Is Expanding!
August 4th, 2023
Planiform is excited to announce a major expansion of our Quebec, Canada headquarters to build a state-of-the-art home for our employees.
The new building will bring together the administrative office and the innovation center under one roof. We'll also develop a larger warehouse and production area in our existing office building to accommodate growth. With the three-story "techno-glam" office extension, we are more than doubling our size!
The Planiform team works hard to develop and deliver better garment handling solutions. We're excited to invest in their comfort and well-being while better supporting their creativity and effort.
The new facility prioritizes employee communication and wellness with features including:
60 administrative offices
Nearly 70 workstations
Central atrium
Gym
Lounge
Game room
Several meeting rooms
Open-plan workspace
Outdoor rooftop terrace
Product showroom
Demolition of the existing building will begin shortly, and construction will begin soon after. We purchased the lot and building next to our office – a corridor will join both buildings. This helps us avoid a lot of disruption that would come with moving locations.
Working together in this new space, our team will be able to do even more to meet the high demand for innovative garments on hanger (GOH) systems. We can't wait to share the technology and game-changing products that come out of the new Planiform campus!