Casinos, Hospitals, Hotels & Prisons
Our conveyors can be found in casinos, hotels, prisons as well as retail store stock rooms or back of house either to store clothing, uniforms or personal belongings. Our products are adapted to the requirements needed and to the application desired. Our engineers are ready to work with the customer in order to obtain the best design possible for a positive result.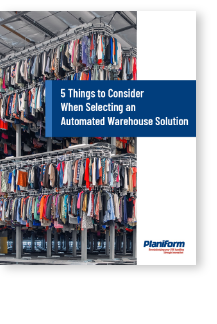 5 Things to Consider When Selecting an Automated Warehouse Solution for Garments
Is your team ready for warehouse automation? Here are a few factors to consider before implementing a solution.
Our solutions for Casinos, Hospitals, Hotels & Prisons