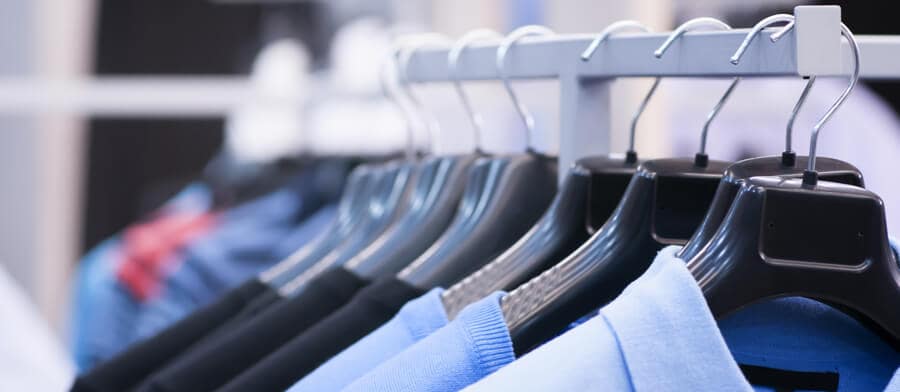 Apparel & Formalwear
Garment Handling Equipment helps your business stay competitive in the industry.
If you run a business in the apparel or formalwear industry, you'll want to stay competitive by consistently offering first-class service to your customers. Automated Garment Handling Equipment can help you process complex orders quickly and efficiently, which will make your business stand out from the competition. While the apparel industry faces many challenges such as labor shortages, reduced foot-traffic in malls and competition from offshore apparel production, you can still upgrade your service by using an automated system to sort garments with unprecedented speed and accuracy. Achieve your business goals by integrating sophisticated and customized sorting systems into your operations.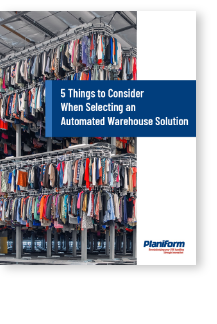 5 Things to Consider When Selecting an Automated Warehouse Solution for Garments
Is your team ready for warehouse automation? Here are a few factors to consider before implementing a solution.
Planiform apparel equipment is customized to suit the needs of your business.
At Planiform, we take the time to understand your garment sorting needs. Backed by our expert knowledge and over 50 years of experience in the industry, we'll create a garment handling solution that is customized to suit the layout of your facility and the specifications of your process.


---
Our solutions for E-comm, Warehouses & Distributions Centers