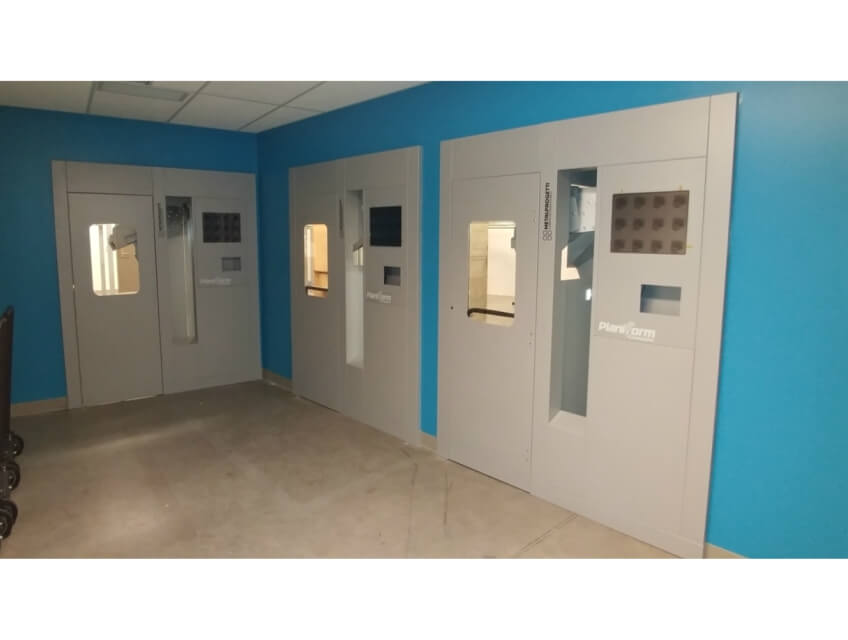 B2K Uniform System for Largest Hospital in North America
November 5th, 2019
Client : CHUM
The Montreal University Hospital Center was built 18 stories high and treats an average of over 400,000 patients per year. Located in downtown Montreal, Canada, it is a world-class university hospital providing specialized and ultra-specialized care in some 35 medical disciplines. There are many challenges to consider when opening the biggest hospital in North America, one of these challenges is providing over 10,000 employees with clean uniforms in a timely manner before every shift.
Planiform saw this as an opportunity to provide the hospital with an affordable solution that optimizes floorspace, facilitates uniform tracking and eliminates the need of an operator. The CHUM saw these benefits in the B2K Uniform System proposed by Planiform and currently uses 5 of these systems. After seeing the results of using the B2K systems, the CHUM intends to install another 3 systems as early as next year!
B2K Uniform Systems incorporate a modular design of conveyor loops with a storage capacity limited only by the available footprint. To use the system, an employee simply scans their ID. The system recognizes the employee and brings that person's uniform to the access point so that the employee can only retrieve the uniform provided. When their shift is over, the employee returns the uniform to an RFID depository to be washed. The item is scanned so that the system can update the inventory in real time.
The system's compact design, use of RFID technology and unique access method guarantee employees always have access to clean uniforms.