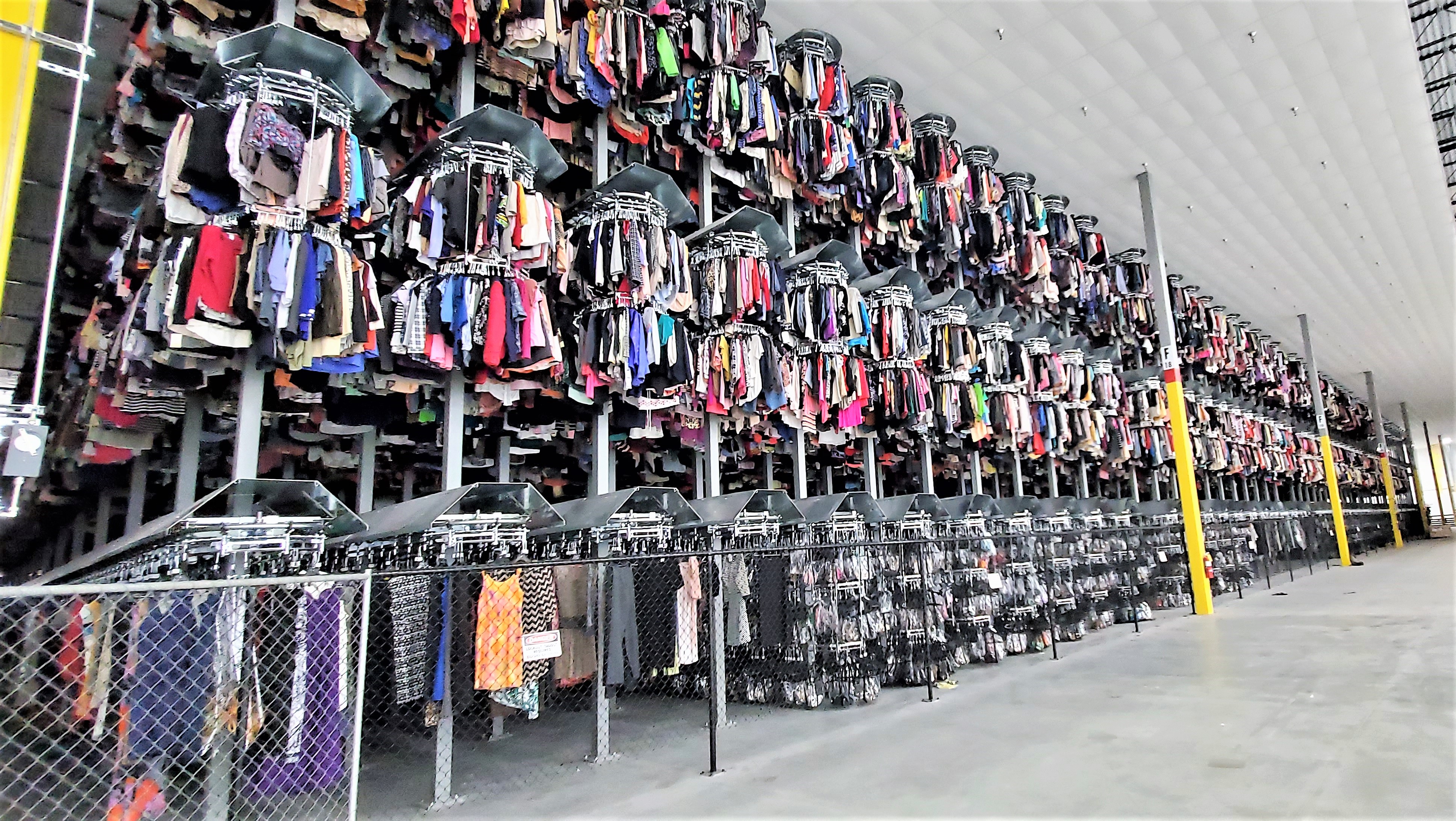 Completion of Carousel Pick Module in Atlanta, GA
July 8th, 2021
Planiform is extremely grateful and proud to have completed the installation of the biggest single-pick garment conveyor system in the world! This project has been installed at our customer's distribution centers in Atlanta, GA.
This system comprises of hundreds of motorized carousels. The customer can store millions of garments on hanger in their warehouse.
Planiform's automated Carousel Pick Module enables a higher throughput rate, better accuracy and great space savings. We are also happy to say that we finalized the installation a few weeks earlier than planned.
Contact our team today at 1 866 904-9292 if you want to learn how Planiform can enable the future of your GOH distribution center.