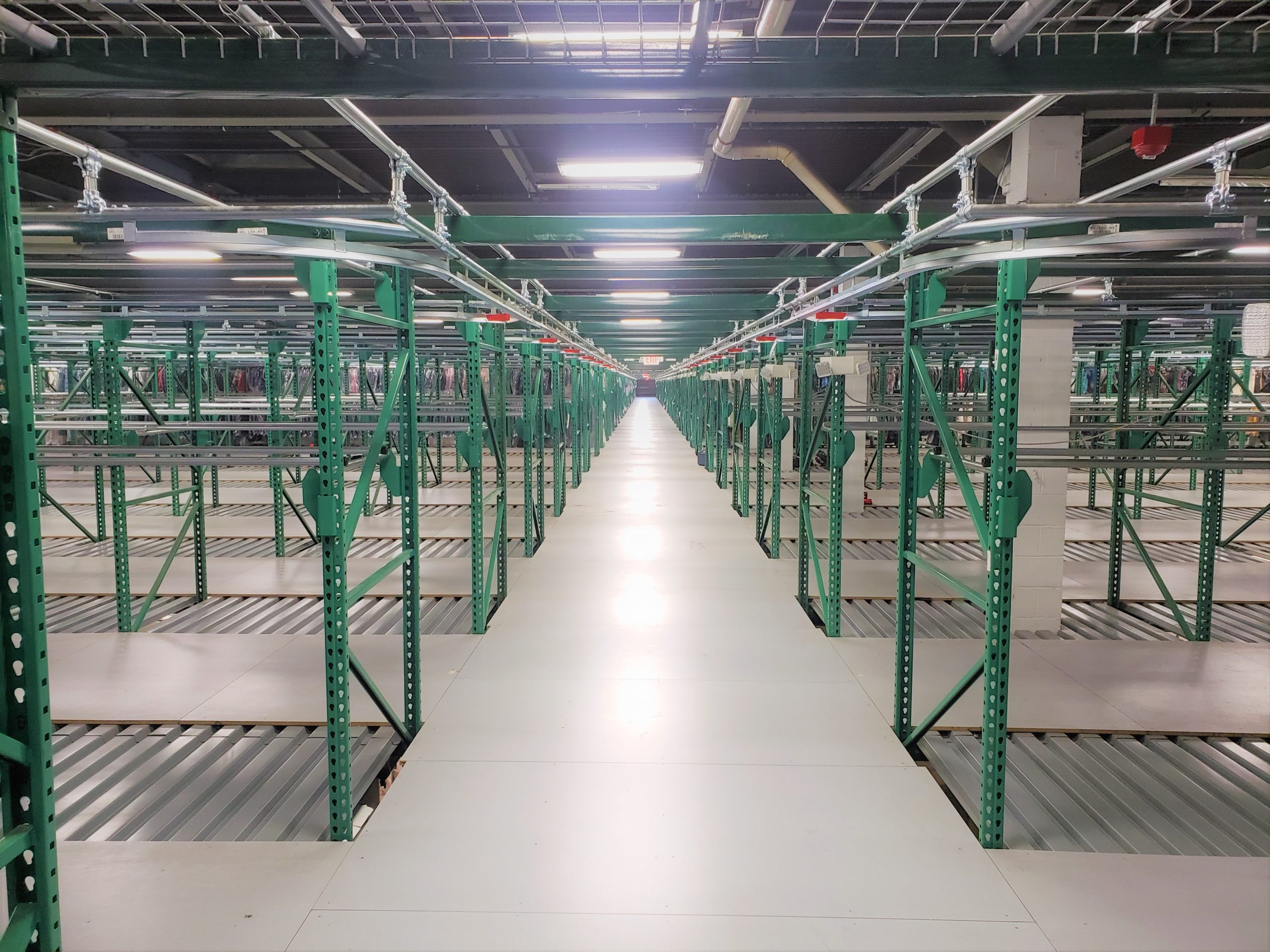 Massive project for V-rail and Open Rail system in New Jersey
December 9th, 2020
Planiform is grateful to have been awarded an expansion project in New Jersey. This colossal project is in the garment storing and distribution industry. Our customer is one of the largest distribution and transportation companies worldwide and they have more than 200 offices around the globe.
The original project consisted of installing more than 9,000 ft of V-rail to distribute garments on hangers (GOH) to approximately 23,000 ft of static racking on a mezzanine. We were happy to hear that the customer wanted an expansion of more than 5,500 feet of storage.
This logistics company is now able to store more than 345,000 garments on hanger. They also use 4 booster conveyors to allow for a faster storage and retrieval of the garments.
Planiform would like to thank this client for the confidence in our team.