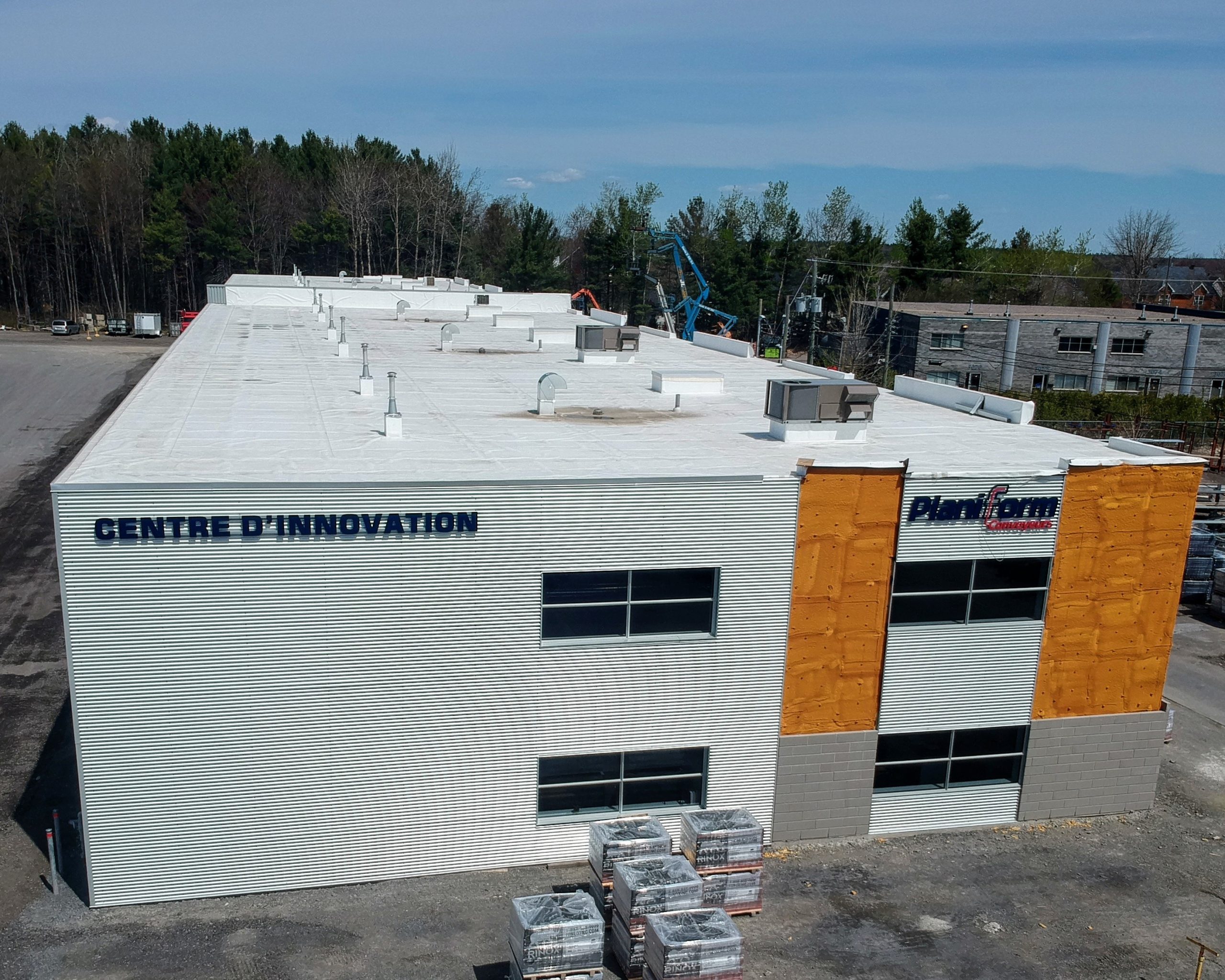 Planiform opens new Innovation Center
June 1th, 2020
Planiform is proud to announce the opening of our new building called the Planiform Innovation Center. This expansion took place thanks to the high demand for innovative GOH technologies.
The Innovation Center is where all the magic happens. Our research and development team will be working here around the clock to create amazing new products. At Planiform, we are constantly striving to be industry leaders when it comes to garment handling. Our team of automation, mechanical and electrical engineers have only one goal in mind: to create game-changing products that will revolutionize the automated GOH industry.
Our state-of-the-art automated systems will be created and tested here. Once a product is fully developed and functional, it is sent to our production facility a few kilometers away so we can produce more for any company that desires the best and most advanced GOH systems.